To keep track of our shenanigans FIND US ON:
FACEBOOK – Miranda Lee Dance – please send me a 'like'
AND Miranda Lee – please befriend me
ALSO ON TWITTER
@Mirandaleedanc3
2017
NEW CLASS – It's not too late to join!
New adult beginners class in Ballroom & Latin starts on Tuesday 28th February 7pm until 8:30pm at Barry Yacht Club. Classes are £7 each on a pre payment basis – see 'Classes' then 'New Classes' tab or please call/e mail for details. Don't worry if you can't make the first class – I take in new entrants six weeks in to the start of a new class.
If you would like to join my school having attended another school please get in touch so that we can discuss the options open to you
Dates for upcoming social dances:
Friday 24th February 2017 8pm until 10pm £5 each
Thursday 16th March 2017 8pm until 10pm £5 each
2017 EVENTS
IDTA Medal Test Friday 24th February 2017 – please contact me for details.
Halloween Dance – Friday 27th October 2017 – please contact me for details.
Christmas Ball – Friday 8th December 2017 – please contact me for details.
All events and and dance weekends are ticket/pre booking only.

BARRY YACHT CLUB

Pier Head Docks, Barry Island, CF62 5QS. For directions see bottom of 'Current Class' tab. Refreshment Bar Open.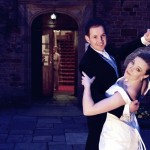 Ballroom 
Latin American
Argentine Tango
Social / Practice Dances
Private Tuition
Wedding Dances
Dance Weekends
Balls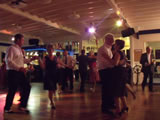 What to wear for class?
Shoes – Dance shoes or comfortable shoes with soft soles that are secure to the feet, trainers tend to stick to the floor.  No flipflops.
Clothes – Anything comfortable giving freedom of movement.
 WINNER
of
 Worldwide IDTA award in dance teaching
The John Dilworth Award Scholarship
2010